blog, Featured, Insights
Where to eat out on Christmas Day 2021 in Sydney
Christmas is a time for family and celebration. It's a time to feel joyful and surrounded by love. But when you're the one in charge of the Christmas feast, it can feel quite stressful.
So, why not give yourself a break and book a table at one of Sydney's top restaurants? Then, you'll have everything served to you on a platter and cleared away for you at the end – with no menu planning, cooking, or washing up required.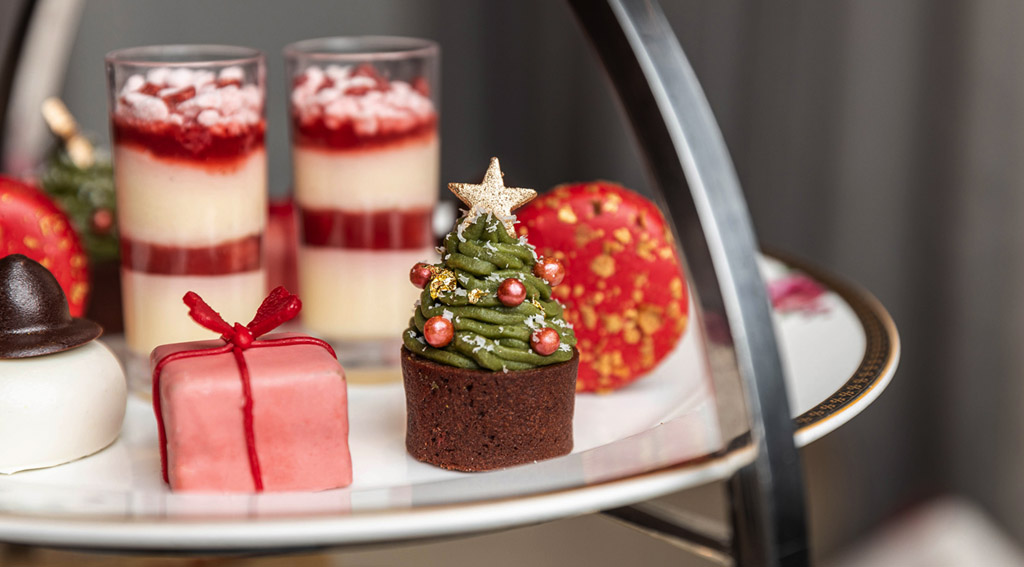 The Langham
As one of Sydney's most decadent five-star hotels, you can be sure of a meal to be remembered. And with a team of chefs specially curating a Christmas Day lunch and dinner menus, you know your festive feast will be nothing short of perfect. With prices ranging from $248 to $398 (with a drinks package), you can ensure the whole family is happy and well-fed whilst you can sit back, relax, and enjoy.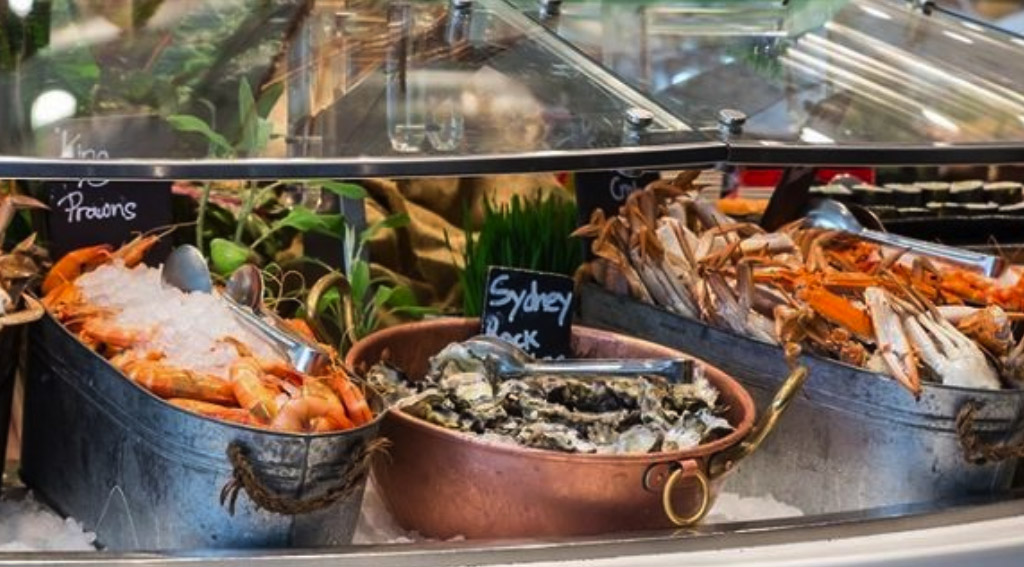 Sheraton Grand
Here's one that has the whole package – a three-hour sitting, live entertainment, and inclusive beverages. It's one of Sydney's most sought-after Christmas Day venues for a reason. You'll be feasting on fresh seafood, antipasti, and fresh salad, as well as more traditional seasonal fayre. For just $325 for adults, $190 for teens, and $162.50 for children, you can invite the whole extended family as well.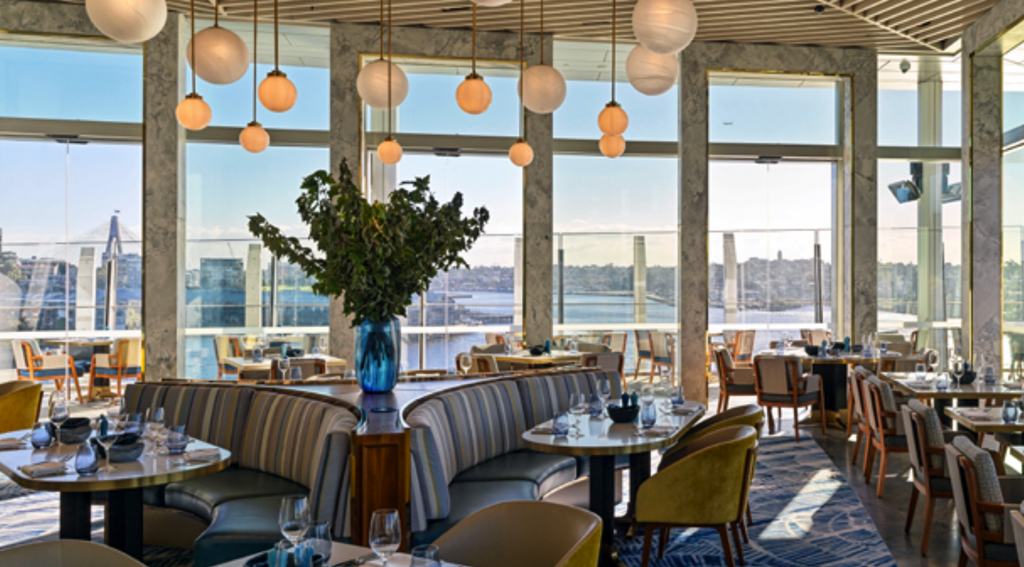 Epicurian
Celebrate the day in the vibrant surrounds of Epicurean at Barangaroo. Here you'll feast on a lavish buffet, filled with a smorgasbord of dishes from around the world – all with the stunning backdrop of Sydney Harbour. Lunch is $425 per adult which includes a glass of vintage Champagne and an unlimited selection of soft drinks, and $225 per child. Or if you'd rather spend the day at home, you can enjoy a 5pm or 8.15pm dinner seating for $300 per adult and $150 per child.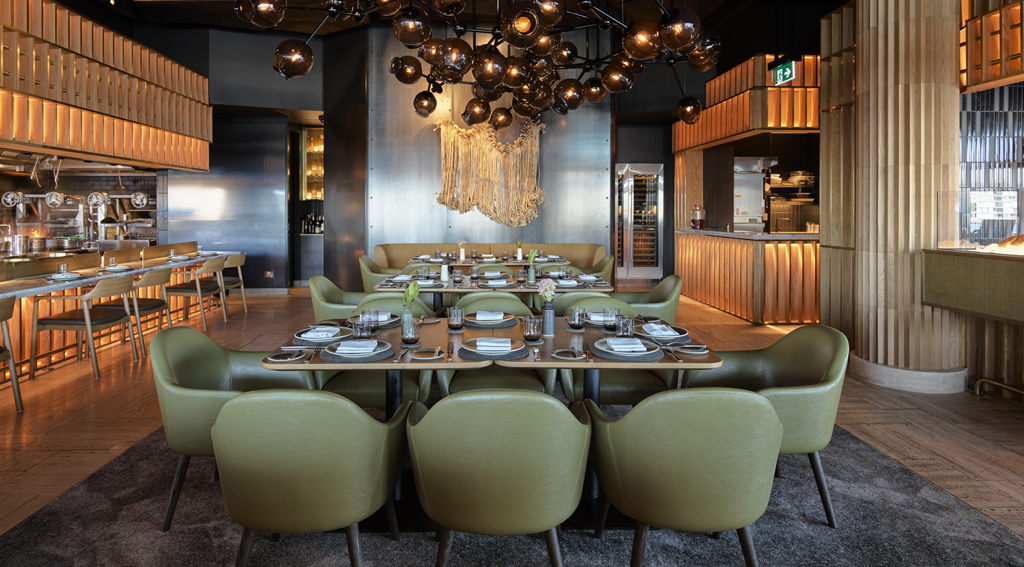 Woodcut
Immerse yourself into a sensory dining experience for your festive lunch. With the choice of dining in the open kitchen or on the terrace overlooking the water. There's a carefully curated Christmas celebration menu by Ross Lusted, or groups of 10+ can enjoy the full a la carte experience if you'd prefer. The five-course sharing menu is $450 per adult and $200 per child.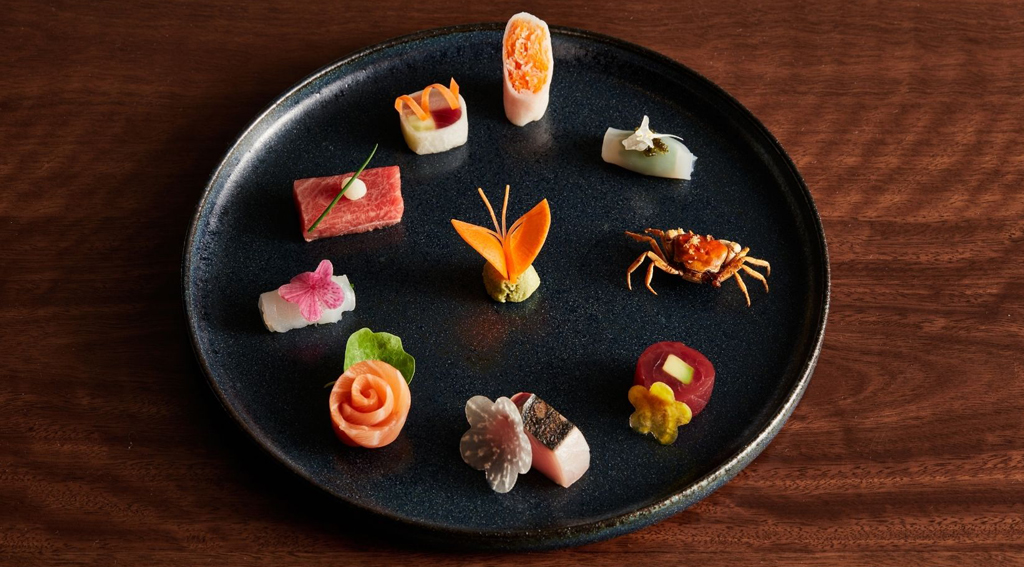 Yoshii's Omakase
Step away from the more traditional Christmas dinner with this one-of-a-kind dining experience. Using the freshest, seasonal ingredients, the team has created a menu that will deliver an unforgettable taste sensation. There are two seatings available – seating 1 at 4.30 and for $350 per adult or seating 2 at 7.30pm which is $1,000 per adult with a premium beverage pairing included.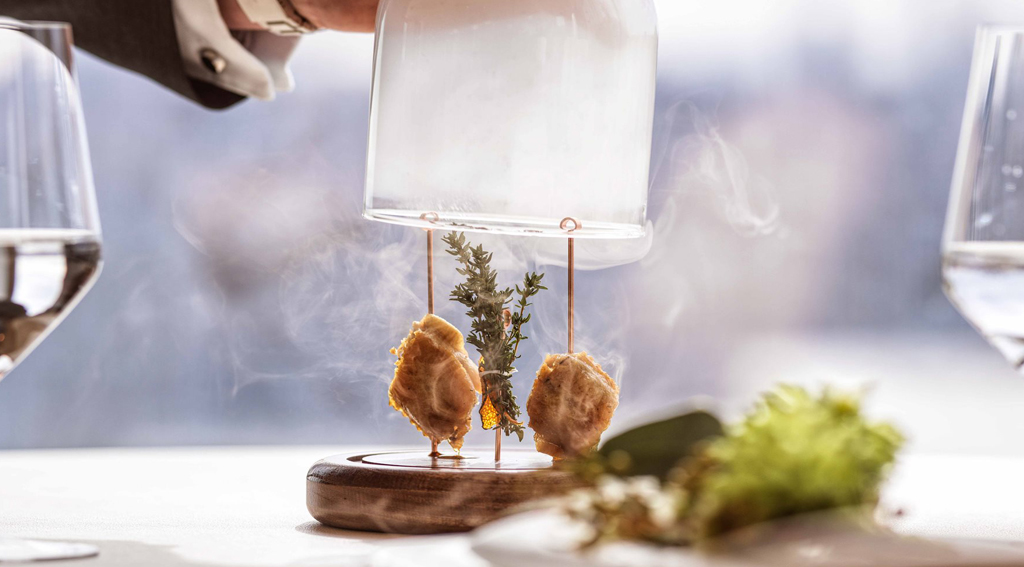 Oncore by Clare Smyth
Step into an exceptional dining experience with an eight-course menu and beverage pairing. With an emphasis on natural and sustainable food, sourced from local farmers and food producers, every bite will be a treat. For $1,000 per adult, you can enjoy a delicious festive feast that will satisfy your appetite and your conscience.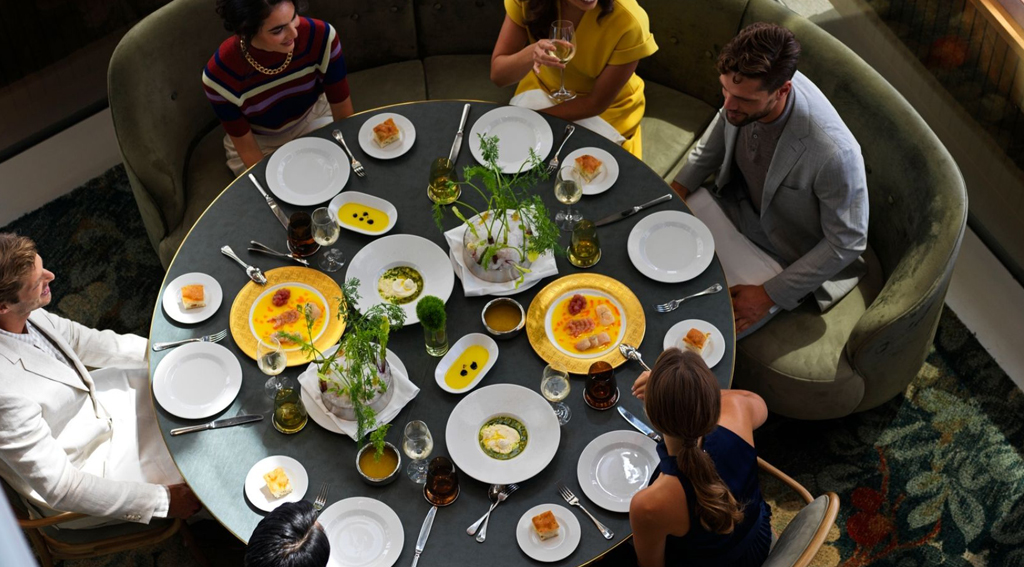 a'Mare
Metres from the Barangaroo foreshore is Crown Sydney's a'Mare. Here you'll dine out on the taste of Italy with a Christmas Day lunch designed by head chef Alessandro Pavoni. It will be an indulgent – and delicious – feast for family and friends. With plenty of seafood and other Italian delights for $450 per adult and $199 for children. Then, if you'd like a matching beverage package, you can upgrade for an additional $180 for the classic or $300 per head for the premium.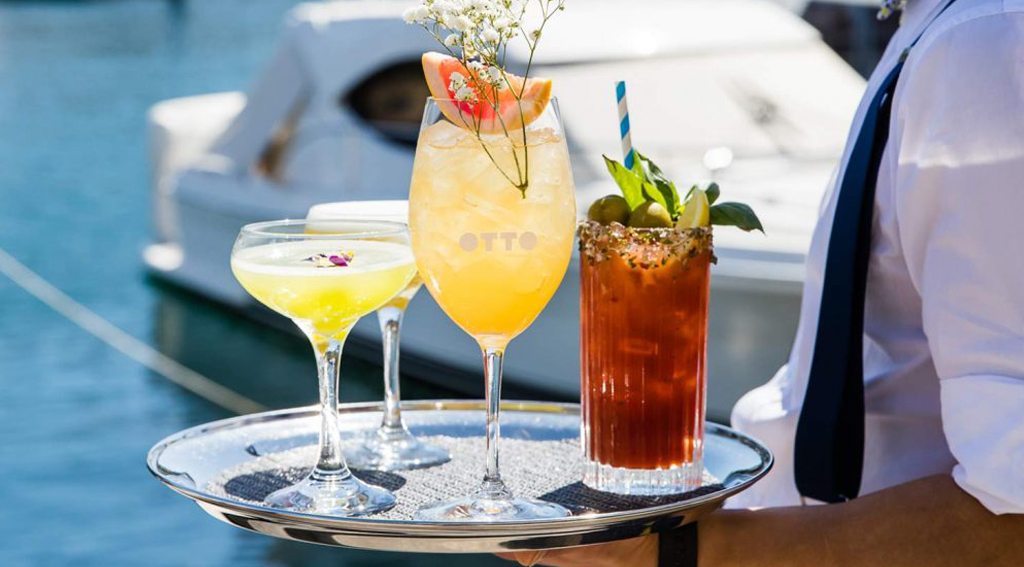 Otto, Woolloomooloo
With a prime waterfront location at the Finger Wharf, you can sit back and enjoy your Christmas Day lunch or dinner as much as you'll be enjoying the view. Expect seafood galore with this four-course delicious menu, carefully prepared by the team. Here you can dine on delicious food for $445 per adult and $120 per child, with an option to add a beverage package.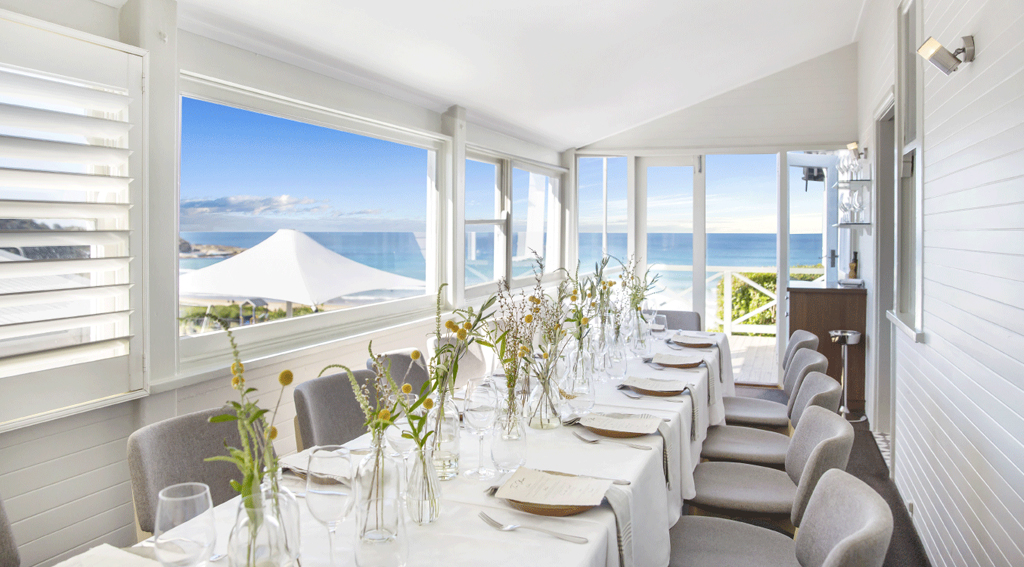 Pilu at Freshwater
Set in a charming beachside cottage on Freshwater beach, you can have a traditional Australian Christmas without the sand. With a 'surf and turf' twist on the classic seafood lunch, you'll enjoy delights saffron maccheroncini with lobster and confit tomato. Plus, there's a modified children's menu so you know the whole family will be happy. For $290 per adult and $90, it's sure to be a delicious and delightful day for everyone.