blog, Featured, Insights, News, Results
Sydney Luxury Property Market EOFY 2020 Review
2019/2020 has been a challenging period that has profoundly affected every Australian. The eight months from November 2019 have been incredibly testing. Ravaging bushfires over the summer impacted so many and united Australia together in a way that made our nation proud.
The COVID-19 world pandemic struck our shores in mid-March and brought about the measures including the shutdown of borders and all non-essential services, which has created some economic and employment uncertainty.
Amongst many side effects the Sydney property market saw new listings decrease in April with CoreLogic reporting up to 30% drop in new listings in March and April 2020.
Whilst this drop coincided with the temporary bans placed on open homes and auction gatherings, with some vendors understandably hesitant to list their properties during this time, the east does in the normal course, have less new listings in April than March due to term 1 school holidays.
Sydney real estate agents also were very quick to innovate and adapt to this changing market conducting virtual inspections and online auctions to keep up momentum. Sales activity bounced back by 21.5%*2 in May due to low COVID-19 case numbers, a rise in consumer sentiment partly the normal cycle and the easing of social distancing policies. CoreLogic's estimates of home sales in June were up a further 29.5%.*2 Auction clearance ratings also showed improving conditions jumping from a low of 30.2% in late April to 62.7% by end May.*1
Although property values in Sydney dropped in May(-0.4%) and June (-0.8%), overall they have experienced a 13.3% increase in value over the previous 12 months.*2 The luxury Sydney property market has to this point remained largely unaffected. House values in this sector showed a price drop in May of just 0.6%, however they were still 16.5% higher over the year and were the best performing sector overall.*1 The elite market often doesn't reflect the general economy in that most owners sell due to life events as opposed to economic concerns.
Despite some economic uncertainty, the Sydney property market has shown typical resilience with a much milder impact and faster recovery than initially expected. A variety of factors have bolstered the Sydney property market from a more significant impact.
Firstly, low stock levels have cushioned price falls. Secondly, mortgage lender clemency and the significant JobKeeper government stimulus has meant that those experiencing financial stress haven't been forced to urgently sell homes. Thirdly, government initiatives including the First Home Loan Deposit Scheme and the Home Builder grant has provided further incentives to homeowners in a section of the market with that need.
Finally, the historically low interest rates mean that, across the board, housing is now more affordable than it has ever been.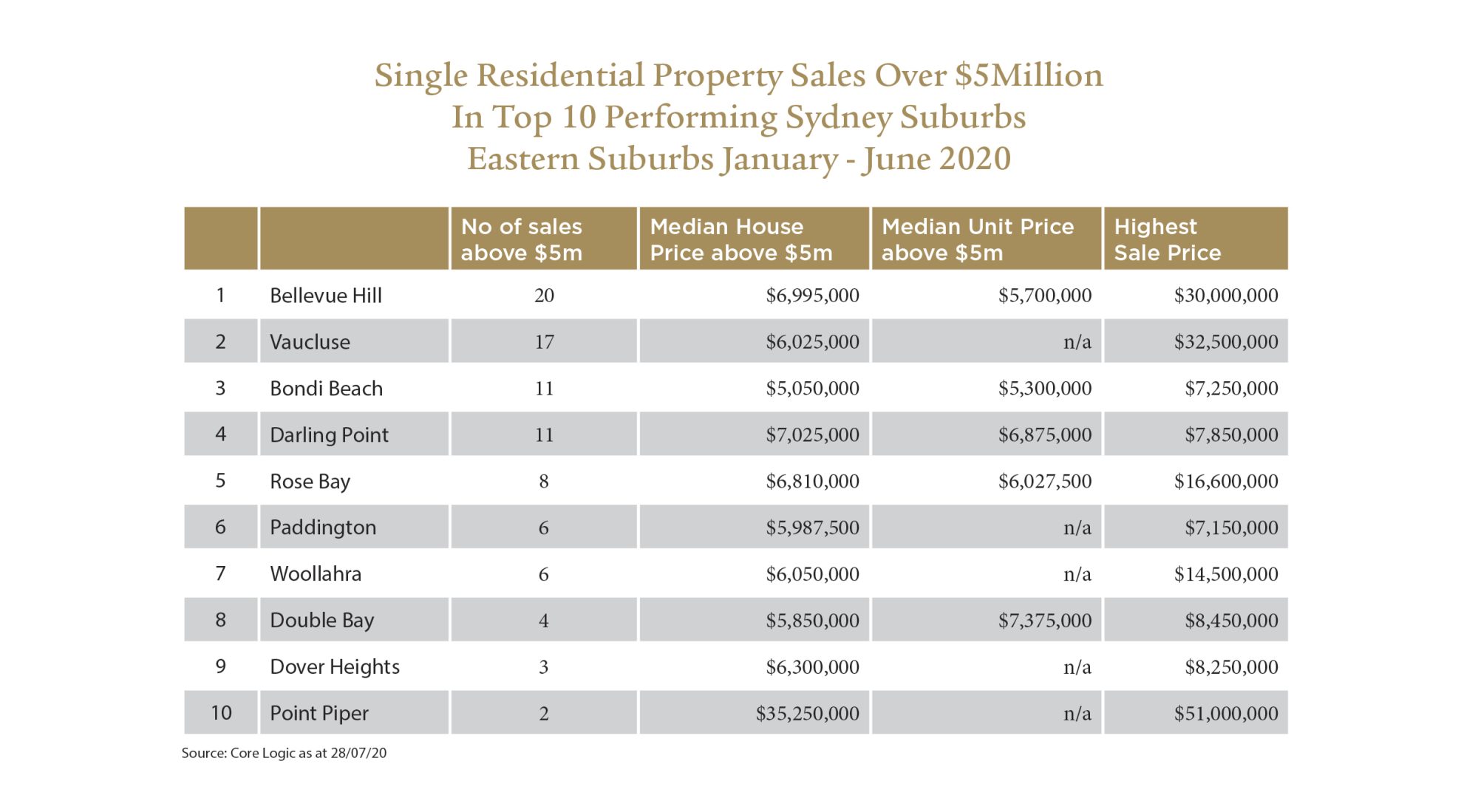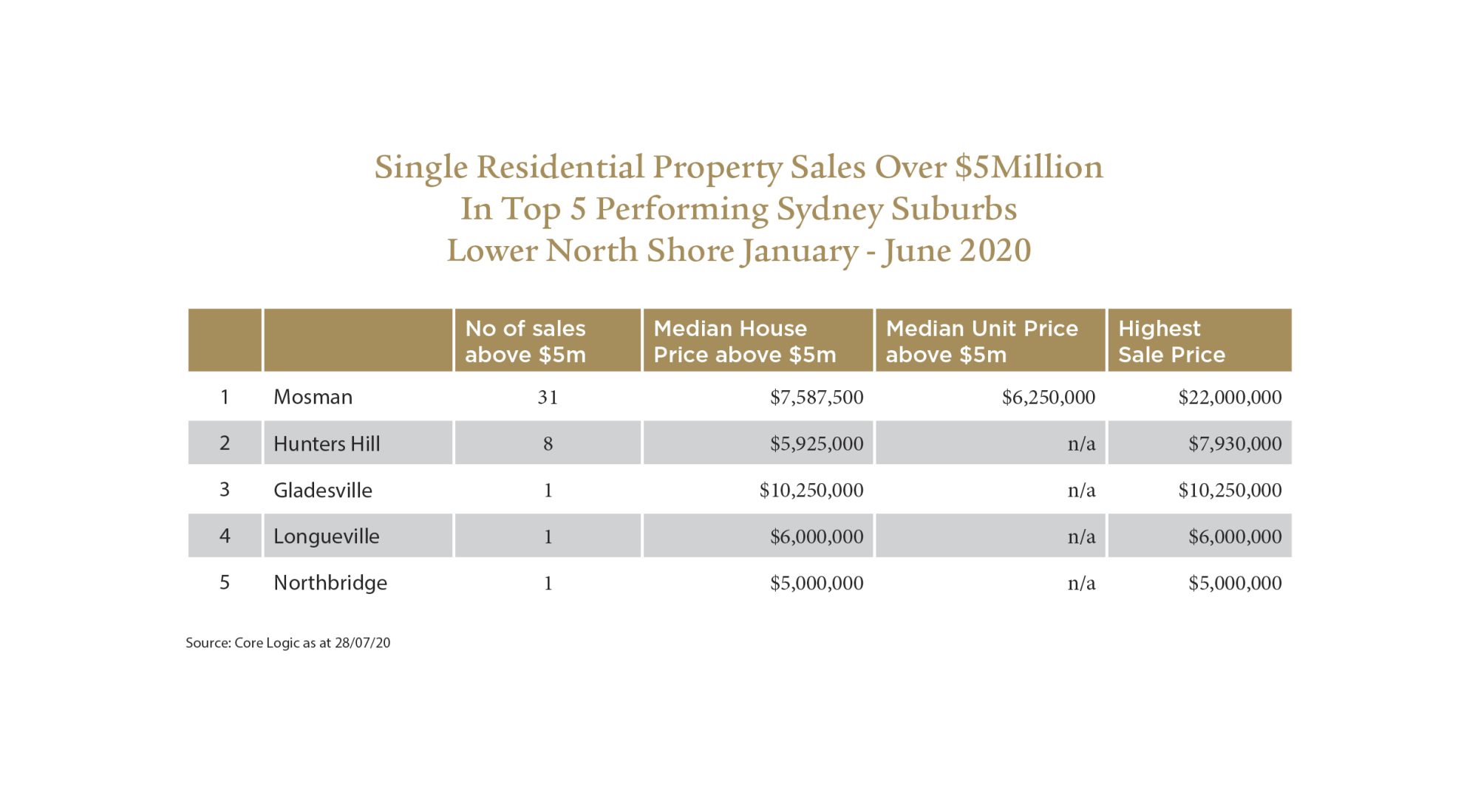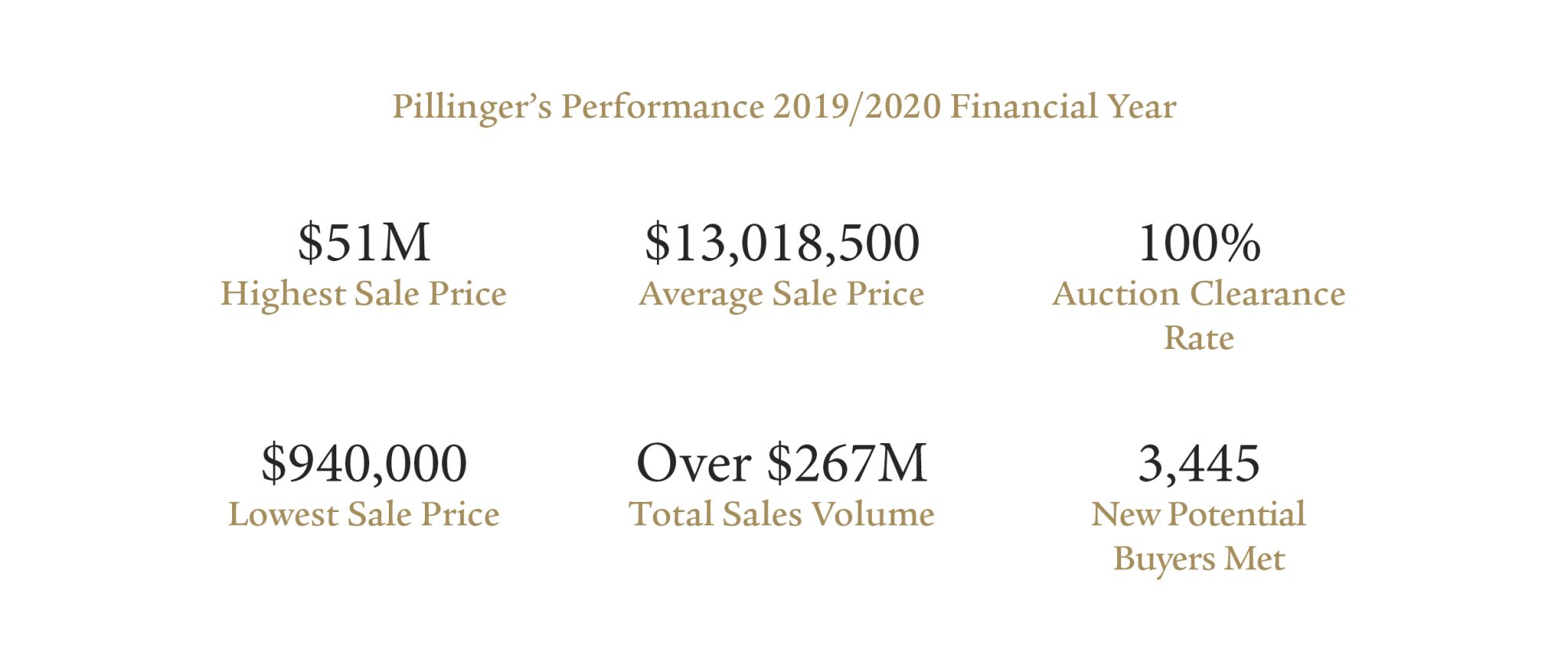 Pillinger have featured for 25 consecutive years in the top 10 priced residential sales in the country and the 19/20 period featured 4 sales in this list being:
64 Wunulla Road, Point Piper
2 Fisher Avenue, Vaucluse
5 Rose Bay Avenue, Bellevue Hill
29a Wentworth Street, Point Piper
Similarly our attention to detail across the price spectrum is absolute with 100% auction success for the 12 months and sales achieved for vendor clients with properties located from Mittagong to Watsons Bay, from Bronte to Palm Beach.
20/21 will be different to any other year, unique challenges and experience
coupled with patient persistence will see premium results continue.
We look forward to the year ahead to not only meet and rise above the new challenges but to continue improving and remodelling methods to be of greater service, give quicker access to information and to continue to produce premiums.

Brad Pillinger
Source:
https://www.corelogic.com.au/sites/default/files/2020-06/CoreLogic%20home%20value%20index%20June%202020%20FINAL.pdf
https://www.corelogic.com.au/news/housing-values-decline-second-consecutive-month-june-turnover-recovers-april-low