blog, Featured
Sophisticated Christmas Trends & Inspiration 2019
Less is more is the theme for Christmas 2019. From tree decorations, natural colour schemes to eco-friendly gifting, everyone is looking to start more sustainable traditions. We've gathered together the top emerging trends for 2019 from Pinterest and Instagram to give you inspiration to create the perfect ambience in your home this festive season.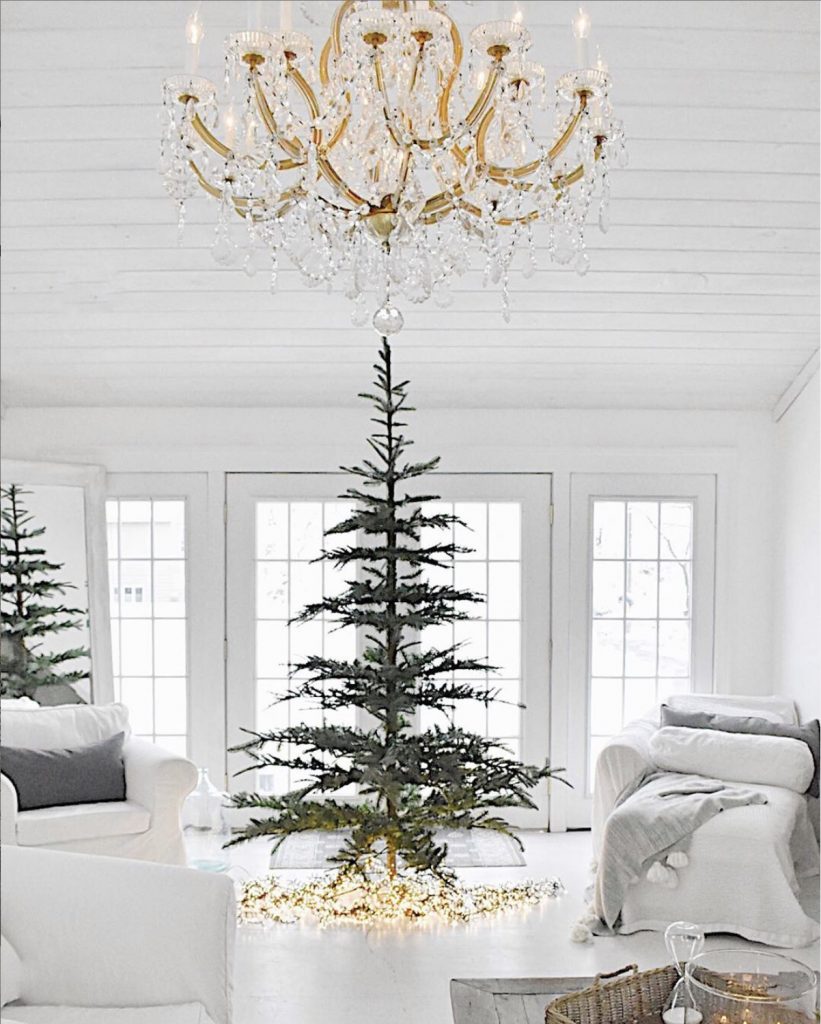 Image credit @featherglass
Real Christmas Trees
Opt for a real Christmas tree over a fake one. Apparently you'd have to use your fake one for 20 years to make it more greener than getting a locally grown real tree every year. There's nothing more Christmassy than the heavenly smell of a pine throughout the house. You can even recycle it afterwards by turning it in to wood chippings or just put it in your green bin.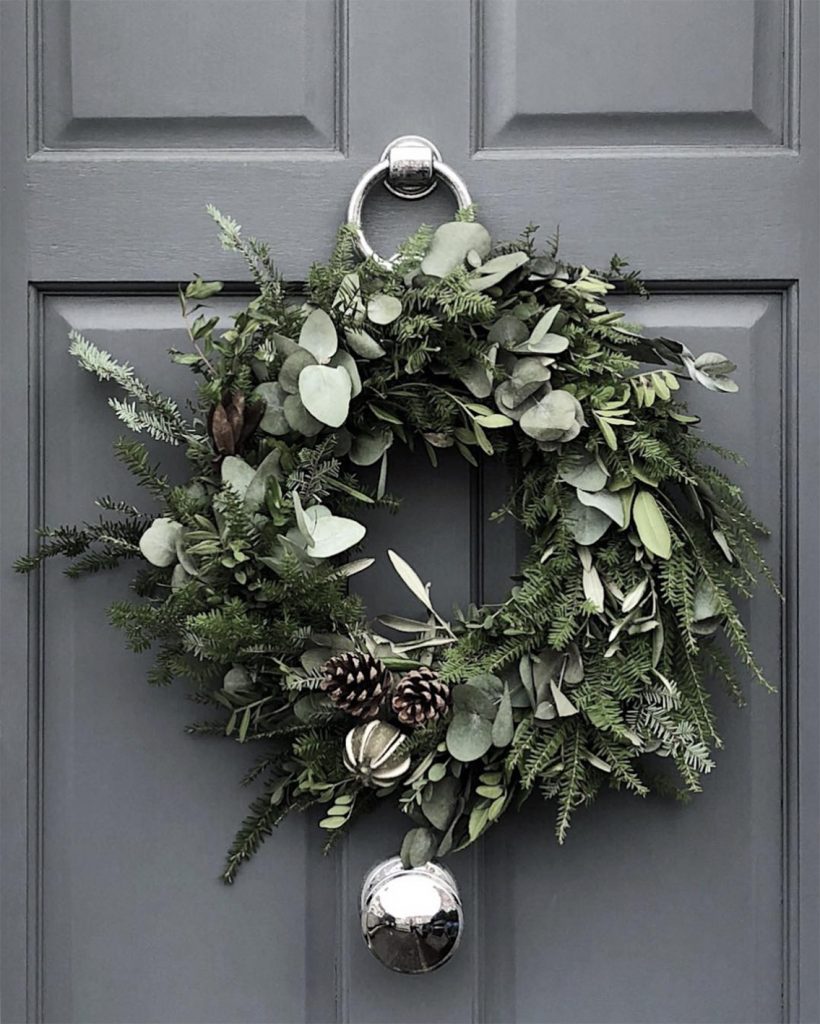 Image credit @thesefourwallsblog
Natural Decorations
Make your own Christmas wreath with fresh foliage like eucalyptus leaves and fir branches and decorate your home with evergreen boughs and garlands rather than tinsel and baubles. You can even personalise each table setting with natural touches.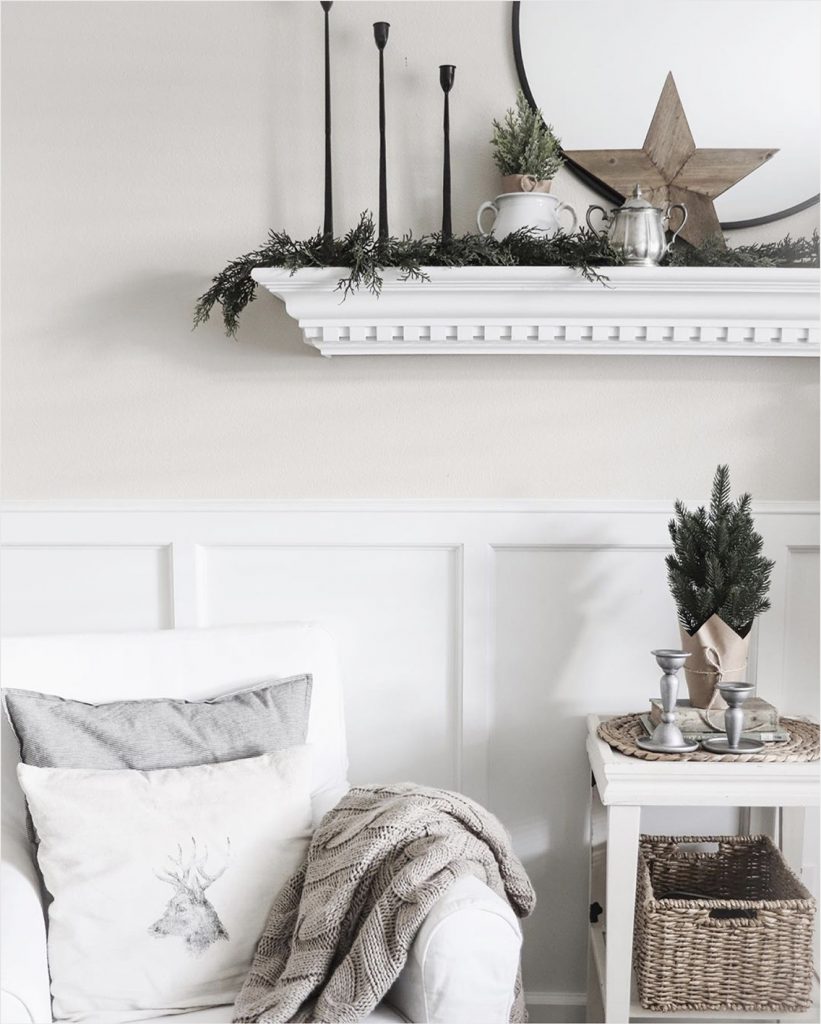 Image credit @freshfarmhousefeels
Neutral Colours
This year neutral colours are on trend. Farmhouse whites, champagne golds, pale Nordic timber pieces and twinkly golden lights create a chic, understated, sophisticated look that is magical & festive. Allow this theme to flow through the entire home.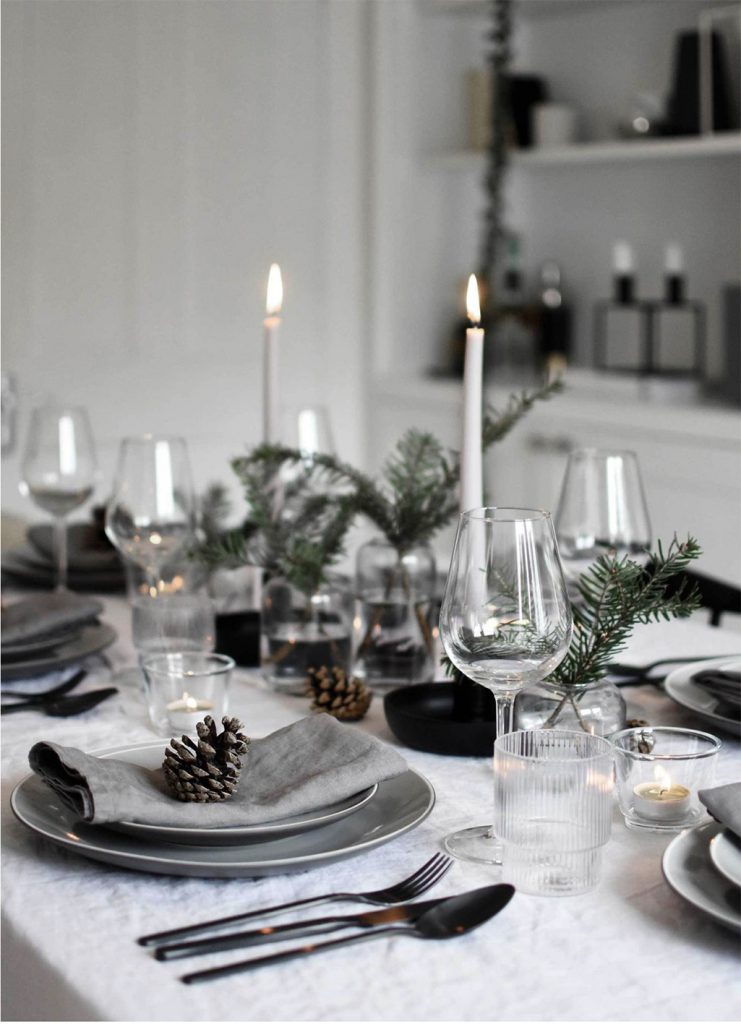 Image credit @thesefourwallsblog
Dress up your dinner table

The dining table is one of the most important areas to decorate. Adding a central garland made from fir branches with some dotted candles really sets a cozy comfortable tone. Personalise each place setting with name tags, something whimsical and a sprig of something from the outdoors.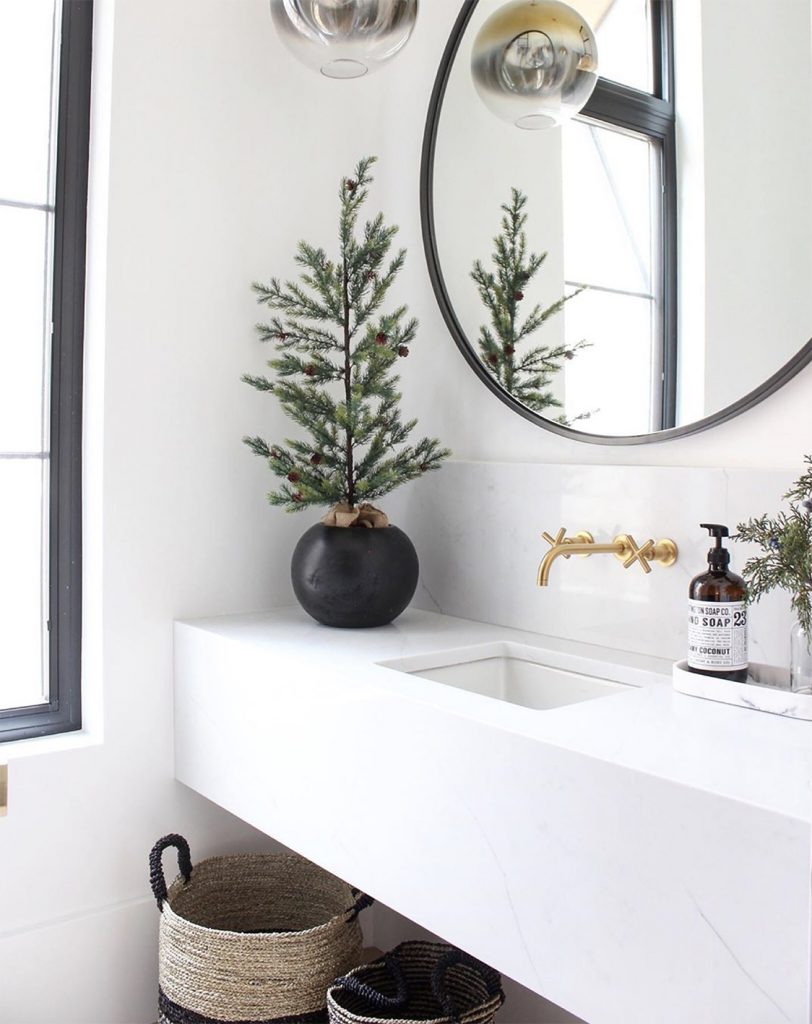 Image credit @thehouseofsilverlining
Spread the Christmas Cheer

Another trend is decorating the whole house to create all round holiday cheer. Add some Christmas touches to the master bedroom, kids rooms and even bathrooms.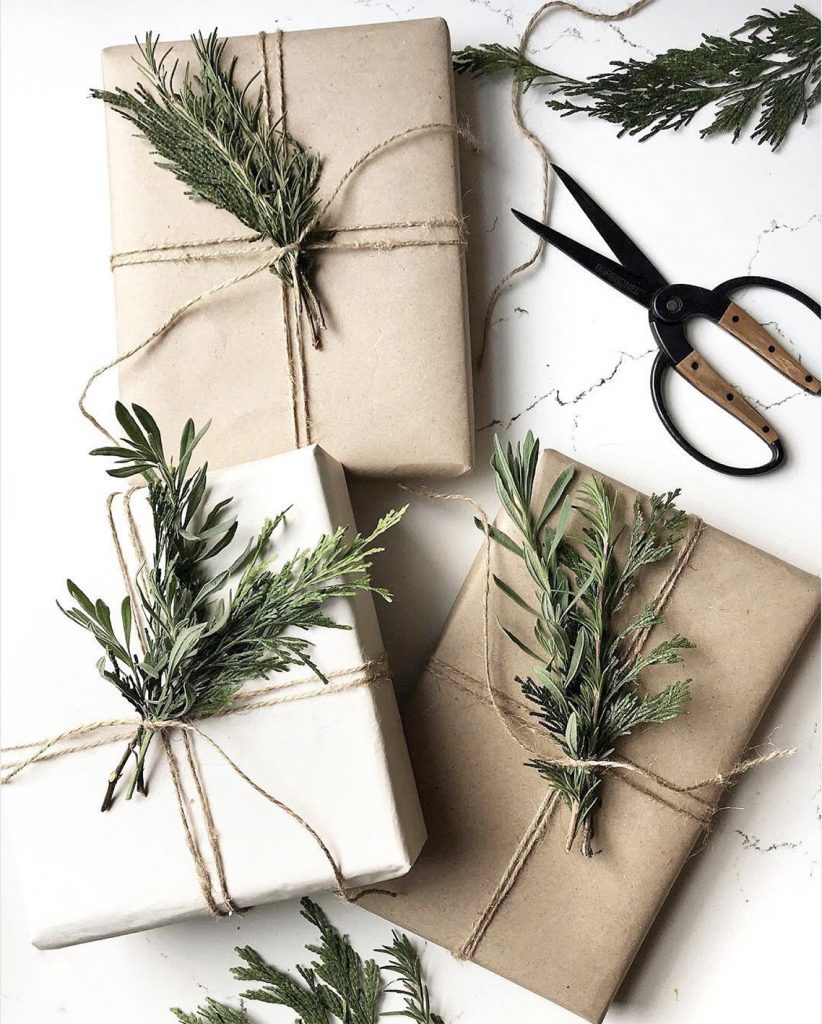 Image Credit @thedailyflourish
Gifting and Wrapping

Quality over quantity is this years motto. Experiences top the list of best buys for a more sustainable Christmas. Buy your Mum that spa day, self-care course, or tickets to a show, your teenagers gift cards or dance classes to lessen clutter and create wonderful memories.  With so much gift wrap ending up in landfill, why not wrap your gifts in fabric instead of paper and use some foliage for that personal touch.